IOS features and benefits
Categories: IOS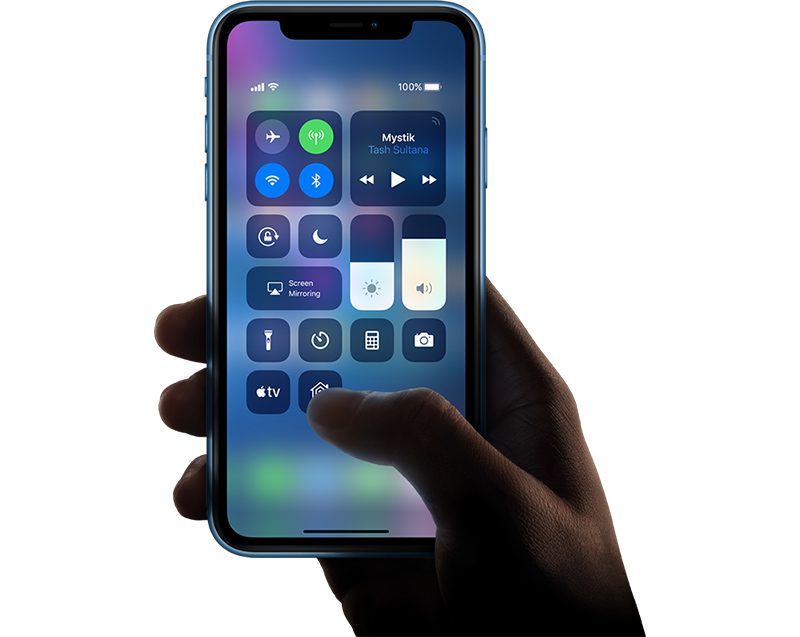 Best Features of IOS 12 and how they will benefit
Productivity improvements in iOS 12
Speed and battery improvements
Unlike previous updates, Apple says that iOS 12 will deliver sizeable speed improvements – even for older smartphones. Apple says apps will launch up to 40% faster, the keyboard will launch 50% faster, and the camera will be 70% faster. Indeed, everything should be at least a little quicker, especially on older smartphones.
Following last year's controversy over battery degradation and performance, Apple has also worked to improve the information about battery usage and health that is available to users. This information should make it easier for businesses to track performance and care in order to improve productivity and prolong the life of machines – whether by timely replacement or promoting better battery care.
Screen time
The most important productivity improvement should come from the new Screen Time feature. Screen Time creates weekly reports which show users how much time they are spending on mobile apps – and allows users to set limits on the amount of time they spend on them.
FaceTime
There will also be significant improvements to Apple's FaceTime. There is a newly designed interface, plus an important new group call feature. Instead of calls being limited to two parties, users will be able to make group calls for up to 32 parties.
Work-life balance improvements in iOS 12
Do not disturb during bedtime
iOS 12 also delivers a new feature called "Do Not Disturb During Bedtime" which hides notifications until the morning – so users can relax in the evenings without being disturbed by email notifications.
This is part of a wider improvement to notifications from iOS 12, which offers users more choice and control about how they are displayed. For example, notifications can be grouped by app, so you don't see multiple notifications for the same app on the lock screen. It is also possible to force lower priority apps and services to deliver their notifications without making a sound or vibration or appearing on the lock screen, while still recording them in the notification centre.
Security improvements in iOS 12
Time out feature
iOS 12 sees the new USB time out feature that is currently available in the iOS 11.4.1 beta being rolled out. This feature limits what can be done via the Lightning port after the phone has been inactive for an hour. USB accessories will only stay connected for a short while if they are not being used – making lost or stolen iPhones far more secure from data theft via hacking.
Two-factor authentication
There is also a handy new feature for two-factor SMS code copying – with two-factor codes appearing as an AutoFill option once the text message arrives. iOS 12 also brings improvements to the way passwords are stored securely through the Password Manager.
Privacy improvements in iOS 12
Some of the biggest excitement around the announcements about iOS 12 – and the macOS Mojave update – was generated as a result of the privacy improvements Apple announced which were widely seen as a direct challenge to Facebook.
With both iOS 12 and macOS Mojave, Safari blocks Facebook's Like and Share buttons, and other social widgets and advertisers from tracking you without permission.
Safari also prevents fingerprinting, i.e. the ability of apps like Facebook and Google to track individual users by identifying them through their personal set of browser configurations, plugins, etc. Safari users will all appear to have the default settings, making their browser fingerprints identical and, therefore, much less trackable on an individual basis.
Compatibility for iOS 12
Augmented reality
There is also exciting news about augmented reality compatibility, as Apple seeks to extend AR beyond stand-alone AR apps and into Safari, Messages and Mail using a new digital object format, USDZ. USDZ will also be supported in Adobe's Creative Cloud suite.
Bridge between iOS and macOS
Perhaps the biggest iOS news on compatibility that emerged from WWDC2018, however, is the changes that Apple announced concerning a bridge between iOS and macOS. While ruling out a hybrid iOS-macOS operating system, Apple did announce plans for its UIKit whereby iOS UIKit frameworks have been adapted and added to macOS. This will enable iOS apps to run on Macs, and possibly open the door for some Mac apps, including the Mac's range of productivity apps, to become available on iOS.
Other enhancements
As of iOS 12, Apple's in-car connectivity system, Car Play, will no longer be limited to navigation via Apple Maps. Users will be able to access third-party navigation apps, including Google Maps.
A new addition to Siri's capabilities should also bring productivity improvements. Siri shortcuts allows users to create custom commands which prompt Apple's automated assistant to perform a certain function or set of functions, such as launching an app.