Advantages and Disadvantages of IOS
Categories: IOS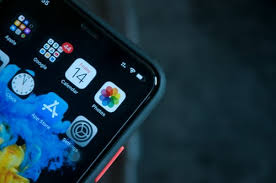 Advantages and Disadvantages of iOS
Developed by Apple Inc., iOS is the hardware specific operating system of the company whose first version was released in 2007. The operating system is used for iPhones, iPads and iWatches with names iOS, iPadOS and watchOS respectively. Since smartphones are the most commonly used handheld devices, after Android, iOS is the second most used mobile operating system. Most iOS users come from developed countries and those with economic affluence. With more than 3 million apps in the Apple Store, iOS is a powerful entity and we'll zero in on iOS and its advantages and disadvantages in this blog.
Advantages
1. Easy to use with simple interface even after version upgrade
iOS has this tremendous advantage of being very simple and compatible with each subsequent upgrade. In fact, users of iPhone consider this as the best feature of the platform as its features and apps continue to perform just as it should on newer devices. This ensures consistency of performance without much of change in the interface design.
2. Good use of Google maps lacking in other OS
Apple phone users can navigate through Google map using all that it offers over and above other platforms. Very often other platform users are heard of complaining of not being able to exploit all features that Google map offers, but not with users of iOS!
3. Document-friendly as Office365 apps allows editing/viewing of docs
iOS enable the working of the company's Office365 app that is a suite of cloud-based application and productivity applications that let users create and share data, manage data, site pages and much more much like one can do by using computers. These apps let iOS users intelligently manage business work in Excel, Word while carrying out real-time collaboration. All of this means, that users can easily store important documents on their iPhones/iPads and view or edit them anytime, anyplace.
4. Multitasking like listening to music & typing docs possible
Letting users multi-task is surely one of the big draws that the iOS has over and above any other operating system. Those wanting to work on their iPhones or iPads can continue to do so while listening to music without any interruption. It is pretty much like sitting in the office and carrying out work in a stimulating environment while using the smartphone but, without sacrificing anything!
5. Efficient Battery use with less heat generation
Big time fans of iPhones will vouch for the fact that these devices generate less heat even when in use for long hours. The reason for this is that iPhone batteries are known to be far more efficient and generate less heat than those that run on other operating systems. A lot of users prefer the operating system and its proprietary devices only because they can continue to play games uninterrupted for long hours without heating issues.
6. Impeccable security makes phone free of malicious codes & viruses
Apple phones and other devices offer hassle-free use because of the strict security processes that the platform offers. Devices running on this platform do not have chances of contracting virus or other malicious codes as apps and features are tested for the specific platform before being loaded for use. Both fingerprint and face detection sensors are supported by the platform ensuring double security checks.
Disadvantages
1. Same icons with same look on home screen even after upgrades
With minimal variation in user interface and design, the platform offers very little to look forward to in terms of trending designs in upgrades. Home screen continue to look the same even when users buyer higher versions with the same icons as before. Those looking for exciting new look have to stay satisfied with the previous look and feel of the platform.
2. Too simple & doesn't support computer work as in other OS
The platform has its limitations in terms of offering computer like experience when using the iPhone or iPad. As compared to other platforms, iOS is offers comparatively simpler performance options.
3. No widget support for iOS apps that are also costly
iOS supports only apps made specifically for the platform and does not support any external widgets to enhance their features. Moreover, with so many restrictions, apps made for the iOS have to fulfill several specifications that naturally raise their development costs making them expensive for the end buyer.
4. Limited device use as platform runs only on Apple devices
The platform runs only on devices made by the company and so there is a limitation when it comes to using devices running on iOS. As a user, even if you like the additional feature that any other device outside the company offers, you're not in a position to use it as iOS runs only on hardware coming from the Apple factory.
5. Doesn't provide NFC and radio is not in-built
NFC is the feature that enables communication between devices close by. But the sad part is that iOS devices do not support NFC. Also, unlike devices running on other platforms, Apple phones do not come with radio pre-loaded on them. Users wanting to listen to radio on the iPhones have to do so by downloading radio apps.
6. App sizes are usually too big consuming too much space
With specific features and characteristics made specifically for the iOS, apps made for the platform become very heavy taking up a lot of storage space of the device. Those wanting to play games on the device using this platform have to make way for apps that come in several gigabytes!